N Aster Ave. Bathroom
4/2 Block Home w/ Inground Pool.  This is just one example of how our investor fixed up this house. He turned it into a very nice positive cash flow rental property!18% cap rate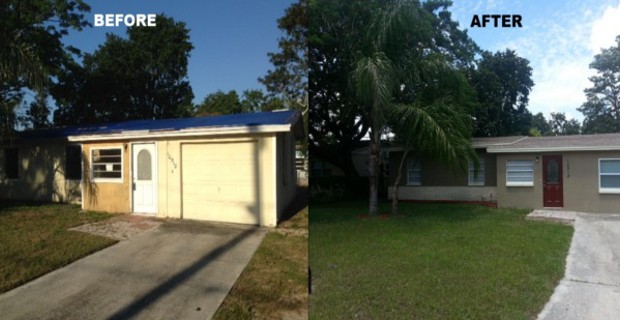 N Aster Ave. Front View
4/2 Block Home w/ Inground Pool.  Great rental property with an above average cap rate!
N Aster Ave. Doorway
4/2 Block Home w/ Inground Pool.  This rental property is helping one of our investors live his positve cash flow dream!
Klondyke St.
Cute 4/2 BLOCK in central Tampa. We showed an investor how to rehab this property without breaking the wallet!
Realnet Construction Services
Maintaining your properties at 60¢ on the dollar!
Renovating a house and keeping it in rentable condition is a big task. As a real estate investor, you need a reliable team capable of fixing repairs both big and small. Your investment is in good hands with Realnet. We are prepared to handle any necessary repairs to your properties. Because we provide a large volume of work for our contractors you can expect large volume discount pricing on your construction needs, typically discounted 40% off retail construction rates.